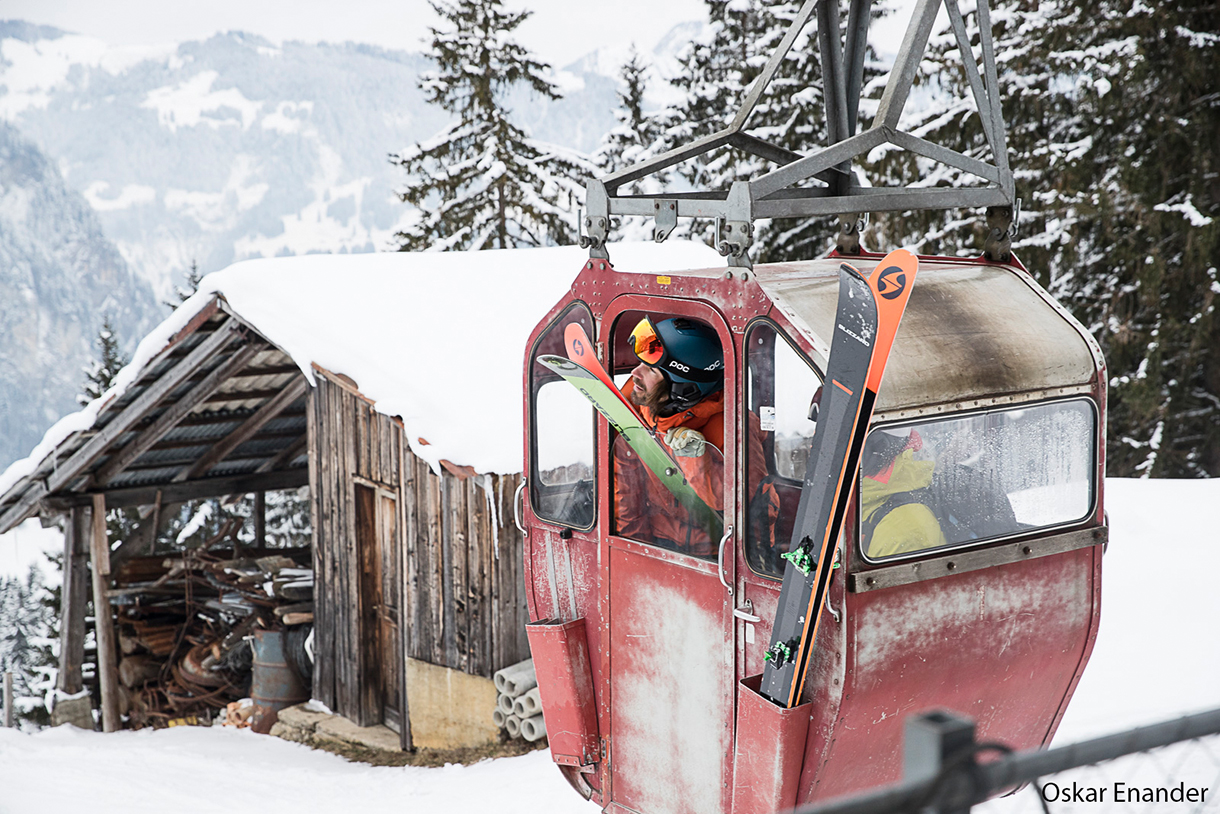 Hier wurde Warren Miller's "Face of Winter" gedreht
British Columbia oder Alaska? Chile oder Island? Washington, Chamonix oder doch Engelberg? Die Frage nach dem schönsten "Face of Winter"-Drehort ist keine einfache – und zum Glück muss sie auch niemand wirklich beantworten. Schließlich hat jede Location im neuen Warren Miller-Film ihre ganz eigenen Vorzüge.
Am Mt. Baker in Washington findet der Legendary Banked Slalom statt, während Engelberg nicht nur dramatische Alpenhänge und idyllische Bergdörfer zu bieten hat, sondern auch ein Ski-Weltcup-Rennen. Weniger bekannt ist da vielleicht Red Mountain in British Columbia. Dort stehen neben den Athleten auch Ski Patroller vor der Kamera.
Warren Miller: Heliskiing in Alaska
Alaska ist mit der Points North Heli Adventures in der Chugach Range und  der Tordrillo Mountain Range gleich doppelt vertreten. Ähnlich extrem wie in Nordamerikas Freeride-Dorado geht es in Chamonix zu. Dort stellt sich das Trio Camille Jaccoux, Bruno Compagnet und Micheal "Bird" Shaffer den gefährlichsten Hängen des Mont Blanc. Einen ganz anderen Reiz hat der Sommer in Island. Dort scheint die Sonne nie unterzugehen und zu den Abfahrten gibt es einen herrlichen Meerblick.
Eine weitere Sommerdestination für Skifahrer und Snowboarder ist Chile. Portillo in den Anden gehört zum besten Terrain, das die südliche Hemisphäre zu bieten hat. In südliche Gefilde zieht es auch das United States Cross Country Team. In Neuseeland bereiten sich die Mitglieder auf die kommende Saison vor. Und schließlich besucht das Warren Miller-Filmteam den Heliski-Pionier Mike Wiegele in British Columbia.